The Macon County Republican Party (MCRP) participates in a wide range of activities at the local, district, and state level.
Locally, small rural communities like Macon County have historically been overlooked by district and state candidate campaigns.  The MCRP changed this practice by creating local events where state and regional candidates have the opportunity to share their ideas and meet one on one with the citizens of Macon County.  
In the 2022 election year the MCRP sponsored a "Meet & Greet" function that was attended by candidates and campaigns for the office of US Senate, Governor, Lt. Governor, Secretary of State, as well as a host of candidates for the 2nd congressional district.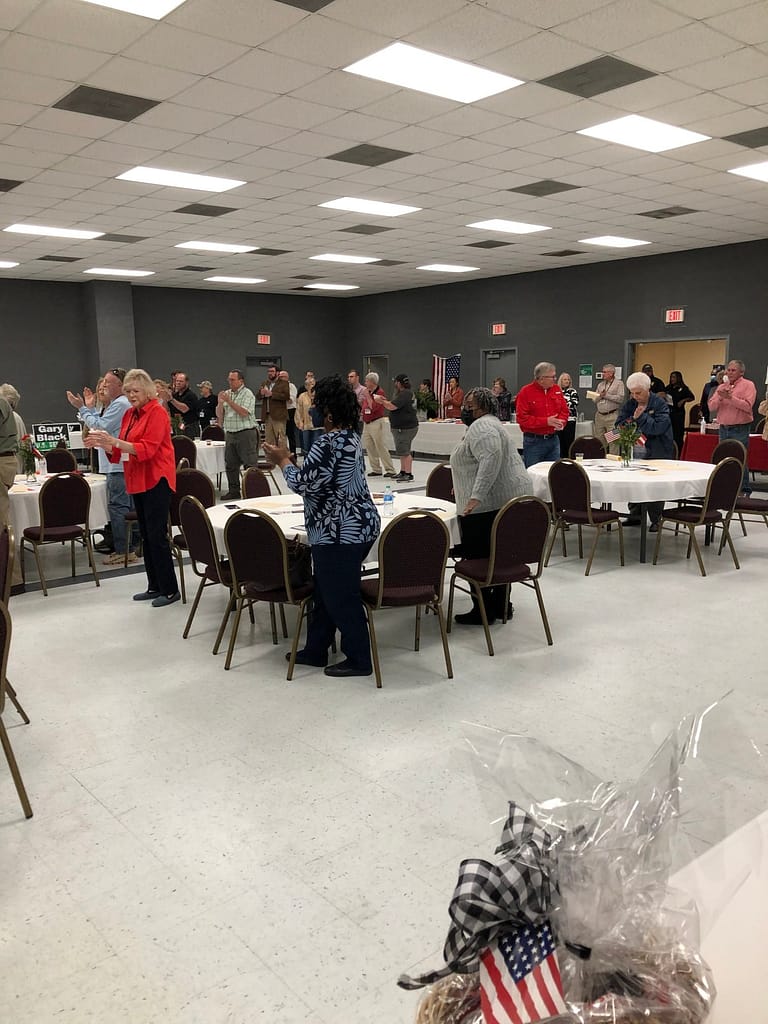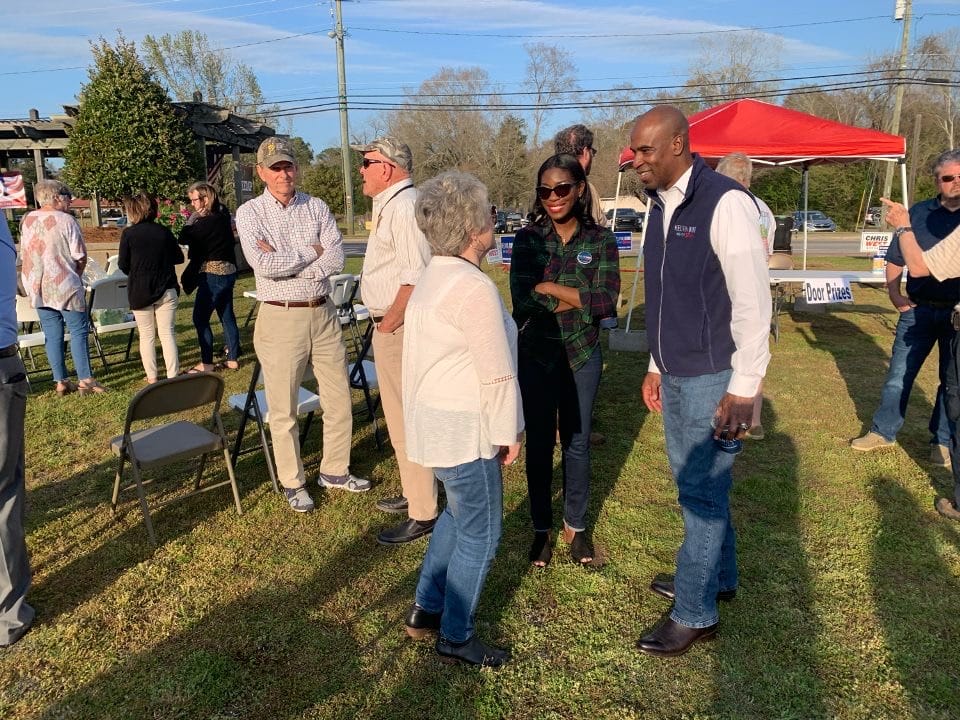 A "Candidate in the Park" event was held later in 2022 with other state and district candidates not presented at the "Meet & Greet".  
Political campaign stops were also coordinated within the community.  Almost every GOP candidate on the ballot in Macon County contacted or visited Macon County in the last election cycle. Our goal is to have 100% candidate participation in Macon County during future election cycles.